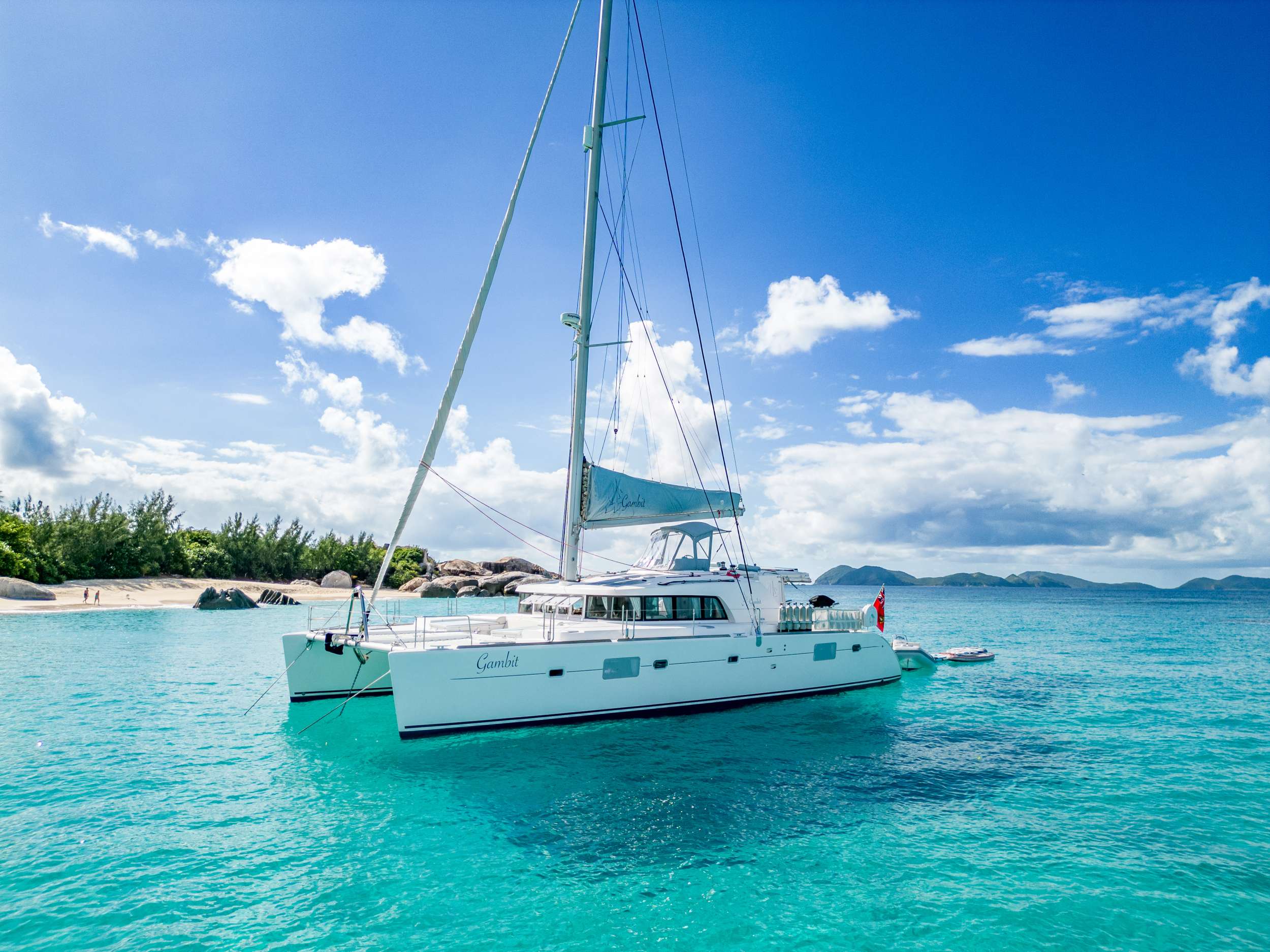 2018 Runner Up for Best Multihull under 57ft in the Annual BVI Charter Yacht Show

Gambit is a Lagoon 500, owned and operated by Doug and Val Fairfield, who have been offering charters in the Caribbean since 2014. Flagged and based in the BVI, this means that despite the closed entry ports, Covid protocols, and travel restrictions, we are able to continue offering BVI charters. There has never been a better time to vacation in the BVI, uncrowded and peaceful, like it was thirty years ago. Yes, the testing and retesting is tedious, but once vaccinated, one test on arrival and two days quarantine aboard is all it takes to visit. The following brochure is a sample of what Gambit has to offer ~ please feel free to ask questions and chat to your broker about options. As owner operators, we can be flexible and accommodating. Gambit relocates to the southern Caribbean during the summer (hurricane) months and is available for charter in the Grenadines in August and November. We look forward to welcoming you aboard!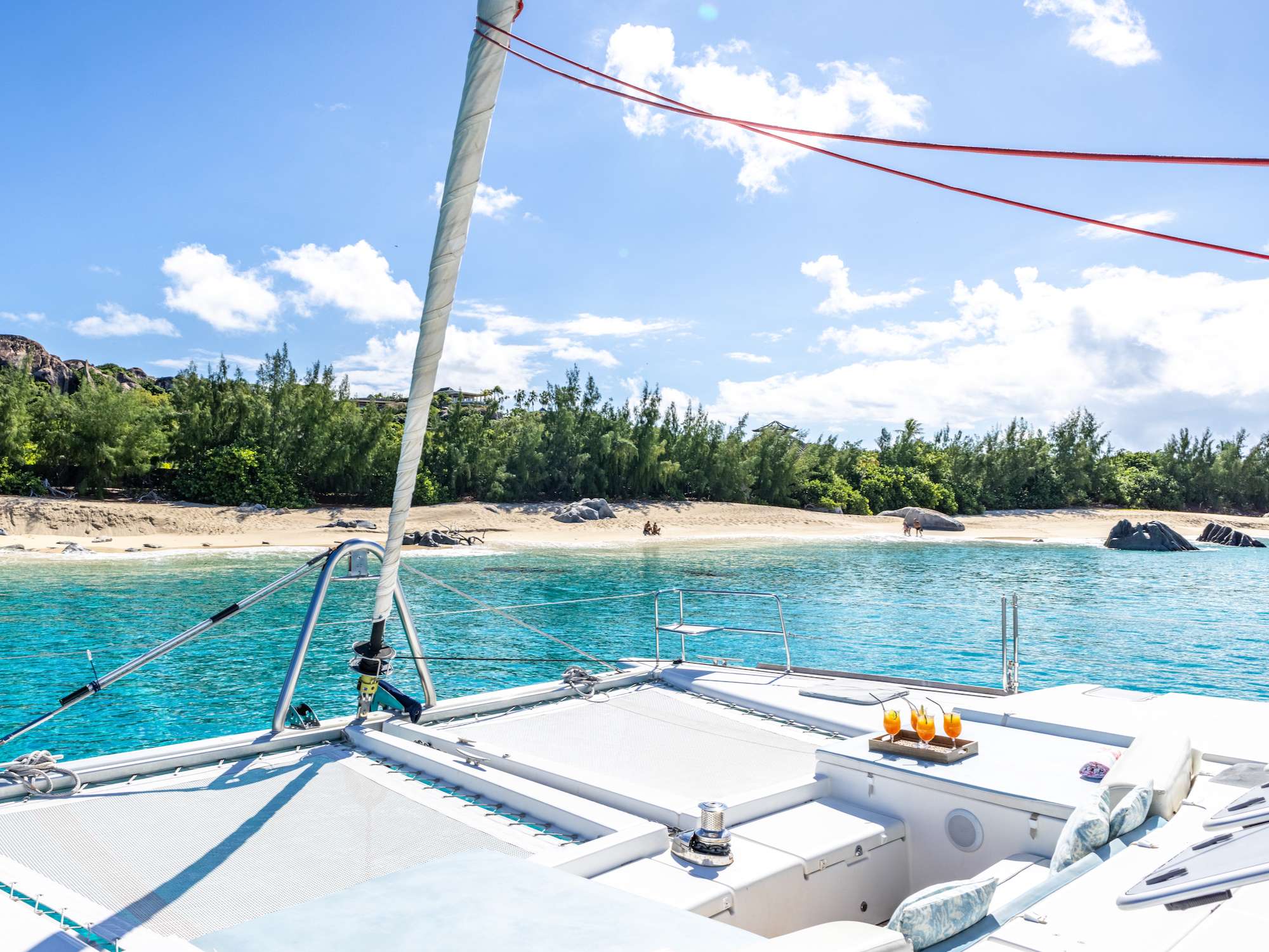 Our cockpit seating area is versatile and comfortable. Day time activities dominate this space until evening when it transforms into a relaxing area set for the evening meal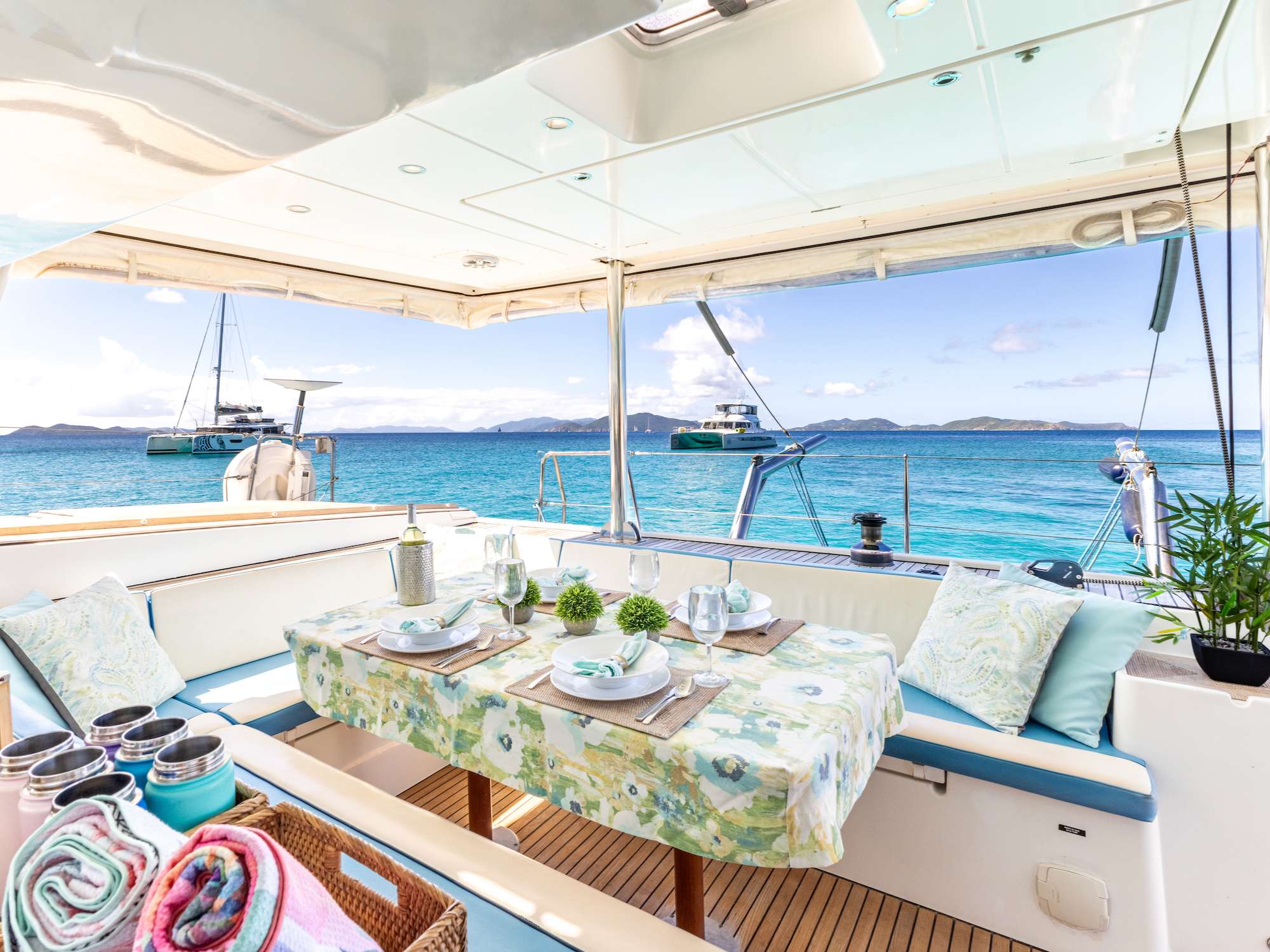 Gambit has a spacious, comfortable saloon, the perfect place to set up a game or puzzle, catch up on reading or work on your laptop should the office call.
Accommodations:
Gambit offers sleeping accommodations in 3 queen size cabins and 1 twin bunk room. All offer AC and ensuite head and shower.
NOTE: If charter is for 4 couples crew can take bunk room. Please inquire for rate.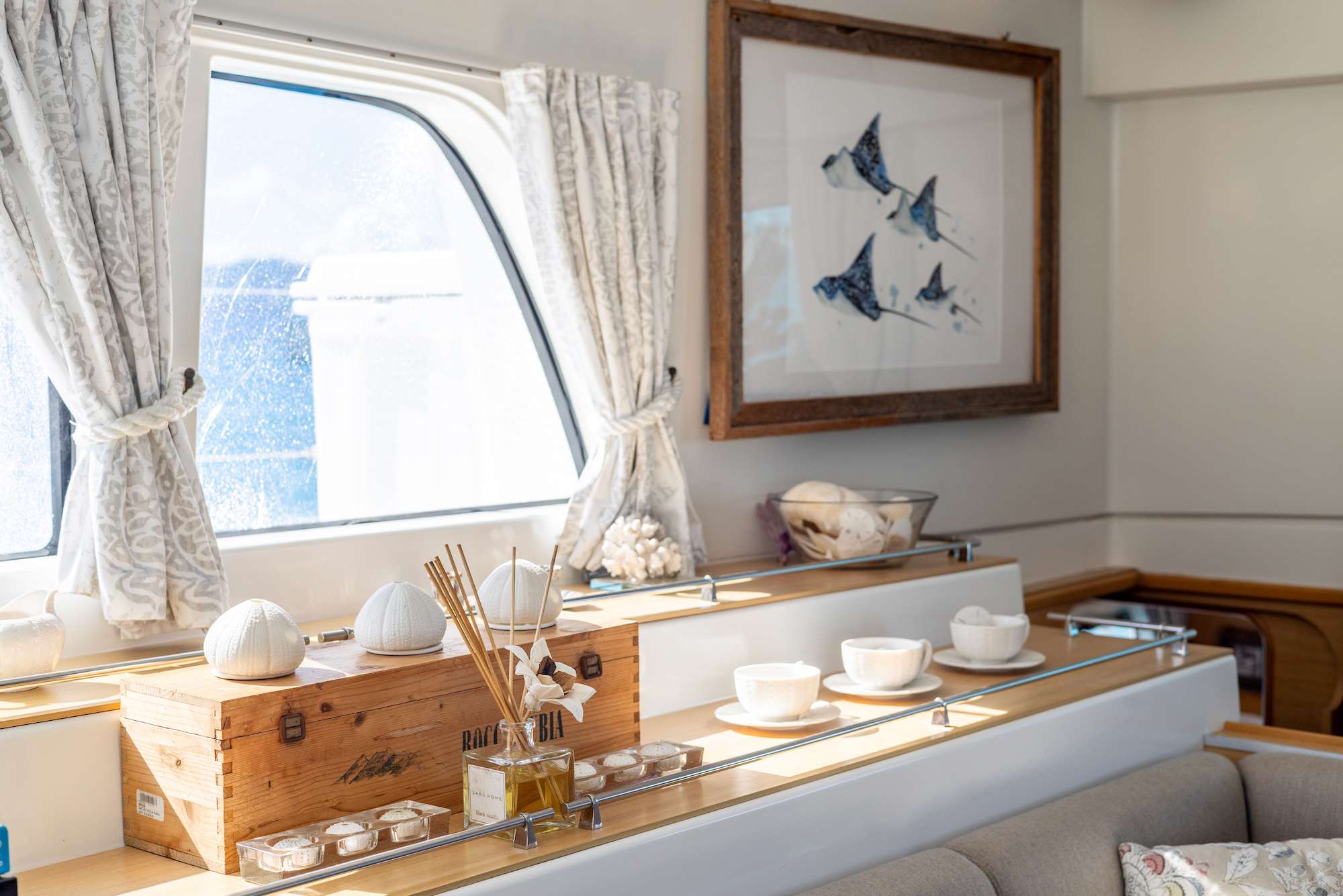 Foreward cabin with en-suite, light and airy, but with block out curtains and blinds for your comfort and privacy