CREW PROFILES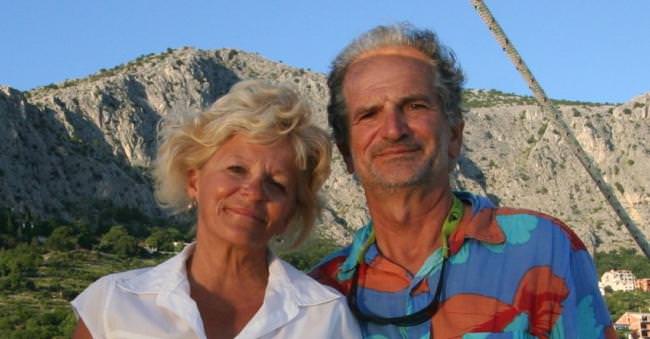 Title
Name
Nation
Born
Licenses
Captain
Bijan Kalantari
US
1939
USCG 100 ton
Roseanne Morin
Canadian
0
Number of Crew: 2
Languages: English French
Crew Profiles:
Captain Bijan Kalantari

A US Citizen and a New Yorker since the late 1950's, Bijan has been sailing most of his life.

Aboard his first boat ANITA KAY, a Sparkman & Steven's ketch, he explored much of the Eastern Seaboard, Nova Scotia, the Bahamas & Bermuda.

After retiring from his life on land Bijan began an annual migratory pattern offering charters in New York Harbor during the summer and the Virgin Islands in the winter.
When Bijan purchased ANAHITA his migrations changed to chartering in the Mediterranean during the summer and the Caribbean in the winter.

To date Bijan has sailed to the Med five times and his experiences have taken him as far east as the Greek Islands and Turkey.

Bijan's quiet nature and gentle manner belie his accomplished and fascinating background. Prior to chartering he enjoyed several very successful careers - the first was in classical ballet, performing with the Metropolitan and New York City Opera Ballets. Next he opened Lothar's - the French high fashion sportswear boutique on fifth avenue in New York, and North Rodeo Drive in Beverly Hills with his late wife. In 1975 he established his own real estate development company in New York and continued as a developer and builder until his early retirement.
Bijan is a genial charter host and expert sailor whose charter guests look forward to cruising with time and time again.



Chef / Mate Roseanne Morin

As chef and owner of the Cortina restaurant in North Bay Ontario, Roseanne was known for her original cuisine and unfailingly high standards. Welcoming culinary challenges, Roseanne jumped at the chance to work with the Canadian Olympic Team developing high-energy fitness-oriented meals for athletes in training.

Her first sailing experience opened her eyes to being a sea-going chef, a career which Roseanne embraced with gusto! Prior to joining ANAHITA in 2008 Roseanne worked for four years on charter and private yachts in the British and US Virgin Islands, St. Martin and the Grenadines.

Snorkeling and scuba diving top the list of Roseanne's favorite pastimes. In Ontario she volunteered in a soup kitchen for the homeless and still has a special interest in humanitarian holidays in Thailand's Changsian Babies Home.

Roseanne's menus encompass a variety of international cuisines and she cheerfully accommodates special requests, offers tasty adaptations for special diets and loves to create original hors doeuvres and desserts.